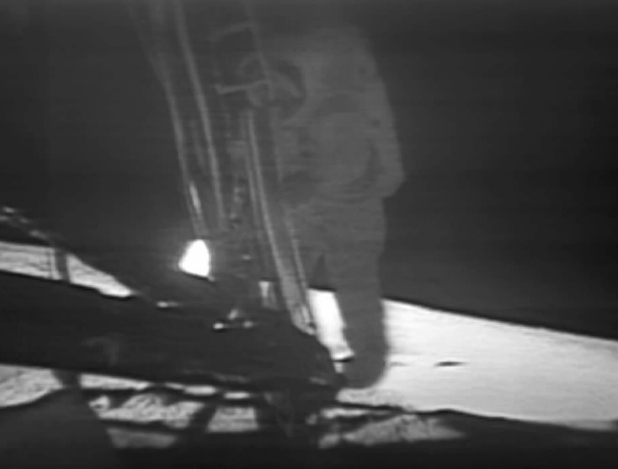 Neil Armstrong, the first man to set foot on another world, died today at the age of 82 from complications following a heart surgery.
You can honor his memory by watching:
An Audience with Neil Armstrong — A four-part series where Neil gives a personal commentary on Apollo 11's historic lunar landing, his thoughts on leadership and taking risks to innovate for the future.
For All Mankind — Narrated by the very astronauts who went to the Moon, this movie brings you on a journey to that other world. The genuine footage coupled with an amazing soundtrack by Brian Eno makes this the best documentary I've ever seen.
I am deeply saddened by the passing of my good friend, and space exploration companion, Neil Armstrong today. As Neil, Mike Collins and I trained together for our historic Apollo 11 Mission, we understood the many technical challenges we faced, as well as the importance and profound implications of this historic journey. We will now always be connected as the crew of the Apollo 11 mission to the moon, yet for the many millions who witnessed that remarkable achievement for humankind, we were not alone.

Whenever I look at the moon I am reminded of that precious moment, over four decades ago, when Neil and I stood on the desolate, barren, yet beautiful, Sea of Tranquility, looking back at our brilliant blue planet Earth suspended in the darkness of space, I realized that even though we were farther away from earth than two humans had ever been, we were not alone. Virtually the entire world took that memorable journey with us. I know I am joined by many millions of others from around the world in mourning the passing of a true American hero and the best pilot I ever knew. My friend Neil took the small step but giant leap that changed the world and will forever be remembered as a historic moment in human history.

I had truly hoped that on July 20th, 2019, Neil, Mike and I would be standing together to commemorate the 50th Anniversary of our moon landing, as we also anticipated the continued expansion of humanity into space, that our small mission helped make possible. Regrettably, this is not to be. Neil will most certainly be there with us in spirit.

On behalf of the Aldrin family, we extend our deepest condolences to Carol and the entire Armstrong family. I will miss my friend Neil as I know our fellow citizens and people around world will miss this foremost aviation and space pioneer.

May he Rest in Peace, and may his vision for our human destiny in space be his legacy.

— Buzz Aldrin
---
Fate has ordained that the men who went to the moon to explore in peace will stay on the moon to rest in peace.

These brave men, Neil Armstrong and Edwin Aldrin, know that there is no hope for their recovery. But they also know that there is hope for mankind in their sacrifice.

These two men are laying down their lives in mankind's most noble goal: the search for truth and understanding.

They will be mourned by their families and friends; they will be mourned by their nation; they will be mourned by the people of the world; they will be mourned by a Mother Earth that dared send two of her sons into the unknown.

In their exploration, they stirred the people of the world to feel as one; in their sacrifice, they bind more tightly the brotherhood of man.

In ancient days, men looked at stars and saw their heroes in the constellations. In modern times, we do much the same, but our heroes are epic men of flesh and blood.

Others will follow, and surely find their way home. Man's search will not be denied. But these men were the first, and they will remain the foremost in our hearts.

For every human being who looks up at the moon in the nights to come will know that there is some corner of another world that is forever mankind.

— Written by William Safire for President Nixon in case Neil and Buzz didn't make it back from the surface
Rest in peace, Neil. You inspired the whole world.