NASA Discovers Significant Amount of Water on The Moon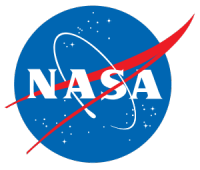 The NASA Ames Research Center has just discovered a significant amount of water on the moon:
NASA today opened a new chapter in our understanding of the moon. Preliminary data from the Lunar CRater Observation and Sensing Satellite, or LCROSS, indicates that the mission successfully uncovered water during the Oct. 9, 2009 impacts into the permanently shadowed region of Cabeus crater near the moon's south pole.

The impact created by the LCROSS Centaur upper stage rocket created a two-part plume of material from the bottom of the crater. The first part was a high angle plume of vapor and fine dust and the second a lower angle ejecta curtain of heavier material. This material has not seen sunlight in billions of years.

"We're unlocking the mysteries of our nearest neighbor and by extension the solar system. It turns out the moon harbors many secrets, and LCROSS has added a new layer to our understanding," said Michael Wargo, chief lunar scientist at NASA Headquarters in Washington.

Scientists have long speculated about the source of vast quantities of hydrogen that have been observed at the lunar poles. The LCROSS findings are shedding new light on the question of water, which could be more widespread and in greater quantity than previously suspected.
For the full story, read NASA's official announcement. There are also graphs and images related to the discovery.
Science rage!