Microsoft Releasing USB/DVD Tool Under the GPL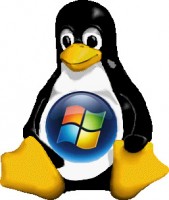 Grab your windbreaker jacket cause it's a cold, stormy day in hell. Microsoft is going to release the Windows 7 USB/DVD download tool under the GNU General Public License.
Okay, so they might have a strong moral, even legal, obligation to do so since the tool contains code licensed under the GPL already — still, it's the thought that counts, ..right?
See Microsoft Open Source Community Manager Peter Galli's official announcement and the original license violation claim by Rafael Rivera Jr. for more information.