Readability Gives You Back Your Blog Reading Sanity
Readability is a bookmarklet that sanitizes web pages not designed with readability in mind, like the vast majority of blogs. I can't remember how many times I've caught myself reading eye-fraggingly small text on a site with a left-oriented, 10% width content column, and wondered why I need such a deliciously large monitor.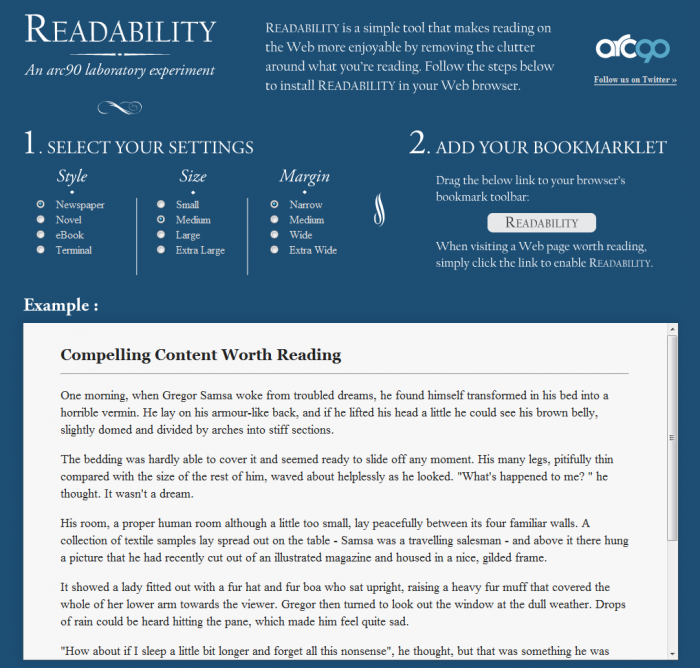 Go to the website, customize your design, drag the bookmarklet to your bookmarks bar, then go to a non-aesthetic web page and click the bookmark — voilà! Hopefully, you should feel no need to use the bookmarklet on this site. If you do, though, let me know why.
Check out the Arc90 Lab for more stuff from the authors of Readability; they make some pretty cool stuff. I especially like HashMask and HalfMask.