Google to Release Chrome OS Within a Week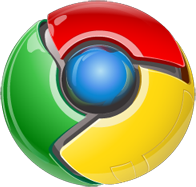 Google is apparently releasing their highly anticipated, lightweight, Linux-based operating system targeted at netbooks, Google Chrome OS, within a week, according to TechCrunch. TechCrunch also thinks we should expect shoddy driver support, which seems like a strange conclusion considering the maturity of the Linux kernel.
There's really not that much information about the operating system, though it is safe to assume that there will be a strong emphasis on the Chrome browser and all of Google's web-based services and applications.
Let's wait and see.
Update: It seems that Google is planning a special Chrome OS event for Thursday, the 19th of November, which will include a demonstration and "complete overview" of Google Chrome OS. The product apparently won't be released until (early) next year, but the wording "complete overview" gives me the impression that they are just polishing and testing now.
Update 2: Chromium OS is Out, and It is Based on Ubuntu Linux!