Asian Hulk Ant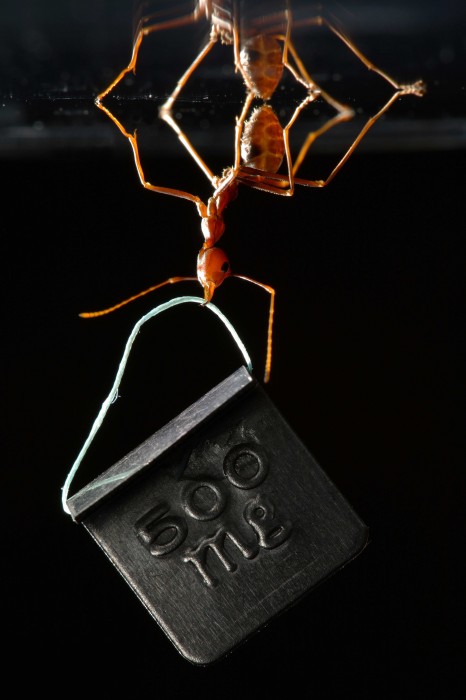 MAXIMUM STRENGTH
An amazing image of an ant lifting 100 times its body weight has won first prize in a science photography contest.

The image shows an Asian weaver ant hanging upside down on a glass-like surface and holding a 500mg (0.02oz) weight in its jaws.

It was taken by zoology specialist Dr Thomas Endlein of Cambridge University as he researched insects' sticky feet.
Source (BBC)